Configuring Lone Worker App Default Settings
You can configure what screens are available to app users by default on a per-tenant basis. This may be useful if you wish to offer different capabilities to different customers.
Note: amending these settings does not change what screens are available for existing users. The default settings described below are applied upon activation. To change the available features for a particular device, use the "Feature Settings" menu under the "Configure" menu for the device in question.
Change default app features
To change the default app features:
Click "Options"
Click "Tenants"
Click the tenant for which you wish to change the default features
Click "Default Feature Settings"
For each Lone Worker device type (iPhone / Android), check and uncheck the features as required
Click "OK"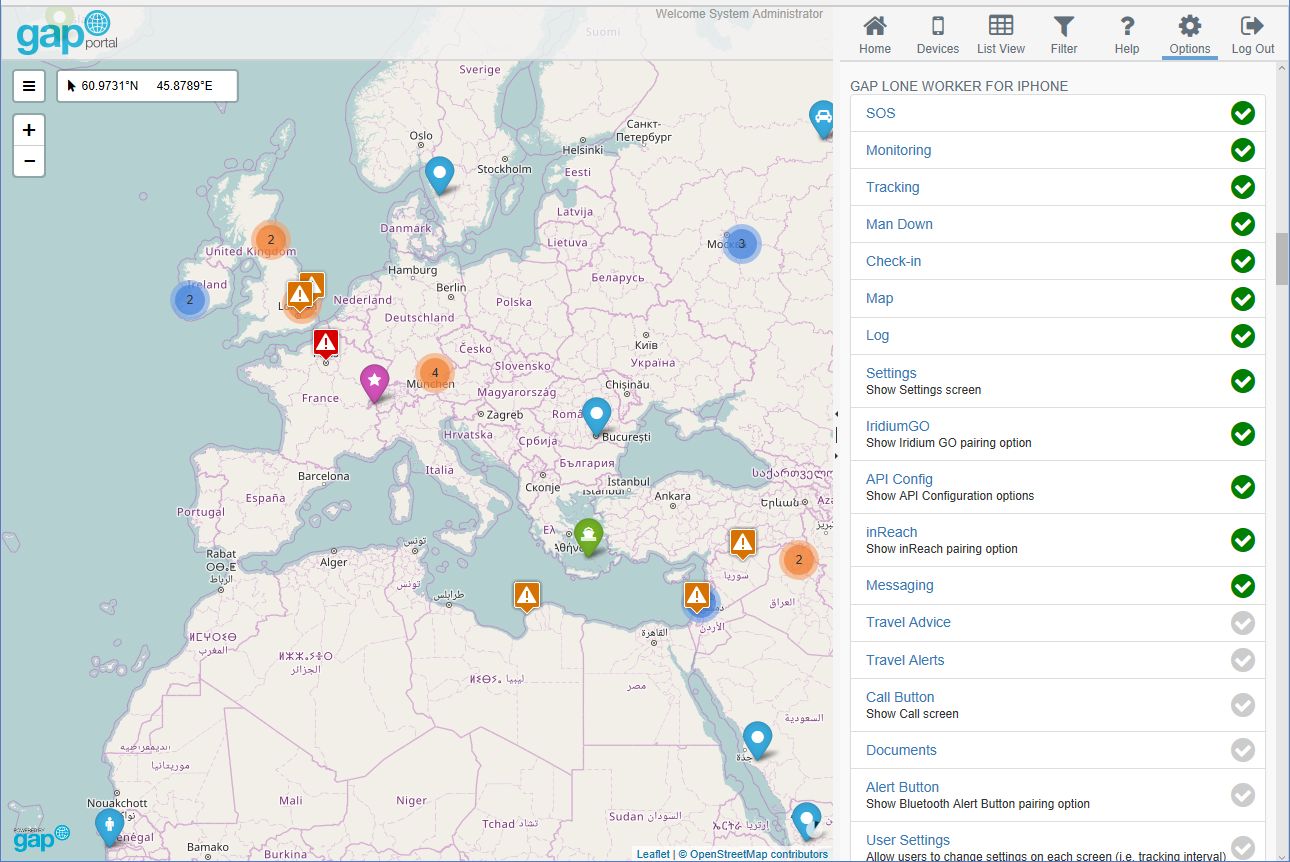 ---